***************************************************************************
LINK TO MY

BIG LIST of Crystals click ** here** 

— iam semi-retired but I  still sell and collect radio crystals —- old cb crystals too ! lots of em!

Not all are listed so don't be afraid to ask for someth

in

*************************************************************************************************
 JUNKER RADIOS just sitting on the shelf here waiting to be CANIBALIZED for parts >>>CLICK HERE <<<FOR THIS PAGE
KENWOOD

, YAESU,

Ten Tec

.

HEATH

among other transceivers and receivers. My prices will be way lower than ebay and I test my parts in the radios before shipping out. FT301, TS830,TS530, Argonauts, Argosy and others.
NETTYELECTRONICS.COM — mostly — CRYSTALS– now — but I do still have lots of  old stock RESISTORS as well– ask me for what you need.  LOW COST $2 shipping in CANADA and small wee orders welcome (HELP ME DOWN SIZE!!) I give things away FREE— ASK ME ABOUT THAT!!
 I have quite a few 2 watt, 1 watt and 1/2 watt Carbon Composition —RESISTORS — for older radio restorations. also.. standard run of the mill resistors like metal film and I even have MIL SPEC RESISTORS  Feel free to contact act me earl@nettyelectronics.com — Im always happy to answer questions a and I OFTEN  give out useful tips FREE!!!
———————————————-netty is selling  out —–
netty electronics is selling out— iam downsizing and selling off stuff cheap– email: earl@nettyelectronics.com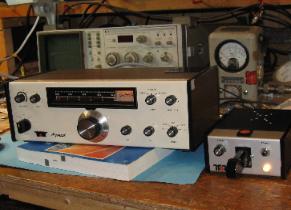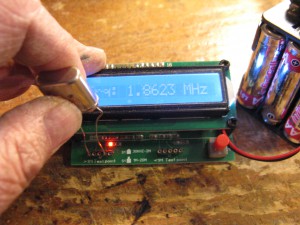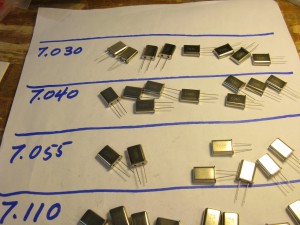 I buy crystals

and I buy old gear containing crystals for parts.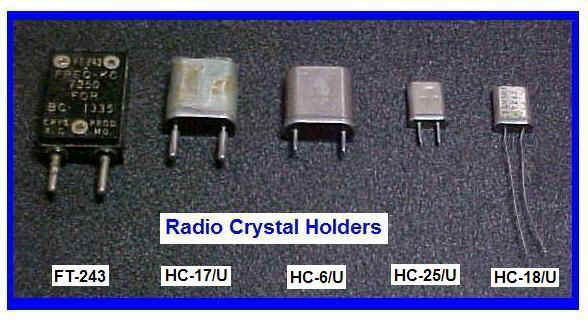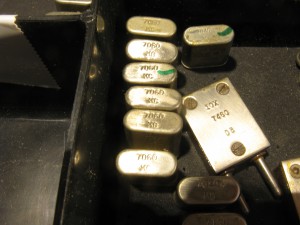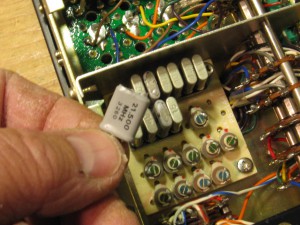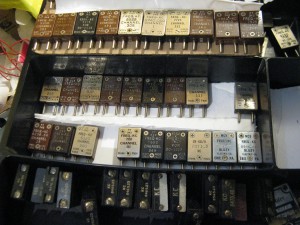 Shown in the picture above.. the FT301 crystal bank. I have about 10 FT301 crystals remaining in stock. I also have quite a few FT301 tested plug in circuit boards. The crystals I sell for $7.50 each and the plug in circuit boards for $15 to $20 (tested in my own FT301)
I have crystal sockets and lots of surplus FT243 rocks ($1.50) that you can hollow out the old crystal out and
replace with a smaller modern crystal. I also have vintage crystals and modern crystals too. Average price
$4 each and some as low as 50 cents each
MY PAGES ARE BEING WORKED ON–
NOTED: 
DEC 5th

2022

— i will be working on these pages ON and OFF indefinitely—
Email me
earl@nettyelectronics.com
— >>

I specialize in small order

s – shipping across Canada —- $2.20 for

small items

like crystals  (I have thousands of crystals)  my average price for xtals $4

I have begun the process of passing all my parts over to a ham in North Bay who is going to be selling parts and I will be helping him until he gets the business established. FEEL FREE TO EMAIL ME for details and help with your orders.
my email is earl@nettyelectronics.com —  SMALL ORDERS ARE MY SPECIALTY – NO ORDER IS TOO SMALL!!!

---
                                         HERE IS A LISTING OF THE PAGES IN MY WEB SITE:                     click on the links avail
---
---
www.fletcherelectronics.com

– Nelson Fletcher VA3NRF BOUGHT MOST of my old  inventory. I AM keeping the  >>>>>>>>

RESISTORS and >CRYSTALS

(I am specializing in Crystals) <<<< and I have many of the junker radios that I pull parts off for people from time to time. Just send me an email of your requirments.

---
>RADIO/ELECTRONICS BONE-YARD  __ thoughtful recycling of old classic radios

My Boneyard of Junker radios is being re-organized BUT.. if you have specific needs for parts.. just email me and I can likely help. I have(used cbs and ham radio radios and I still have this stuff for now at least.. FT301 part, CB radio parts, CB radio crystals, Atlas radio parts, some Kenwood Hybrid stuff as well >>electronics ready to be parted out CLICK HERE<<<<

---
MY YOU TUBE CHANNEL is under my name: Earl Andrews >>

CLICK HERE TO GO >link

< – look up my various videos on testing semiconductors ect
---
NEW PAGE– TOROIDS – here is an  important Cross Reference for LARGER TOROID CORES>> CLICK HERE <<<

NOTE: I  have passed on hundreds of smaller cores and balun cores to Nelson Fletcher VA3NRF in North Bay (Fletcher Electronics.com)   SHIPPING is the same deal with Nelson –> (STARTING at $2.15 shipping across CANADA) almost all the smaller toroids and balun cores I have for sale are old stock from kits and parts dot com (non-chinese imports) —> I (Netty Electronics) still have miles of enamel wire for winding coils, quite a few AIR WOUND COILS, small molded inductors — IF YOU need something like this just email me and I can try to help.


---
MY TEST PROCEDURES — I do quite a bit of testing of parts.. especially RF parts like 2 or 3 watt RF driver transistors in particular but others as well. TO SEE MOVIE CLIPS of me testing transistors and ICs go to my YOU TUBE CHANNEL under Earl Andrews – Other  clips are there as well including some on my lazy loop back yard antenna.

---
FT301 pages (old pages from an old web site) shows various FT301 radios being worked on >>and some tips ect CLICK HERE

---
ARGONAUT with a Power Output problem in transmit — Changed a coupling capacitor and problem solved _>>_ CLICK HERE FOR ARTICLE<<
---
 FT757GX trouble shooting page< tips and Service Notes CLICK HERE TO GO
---
---
THIS WEB SITE is undergoing CONSTRUCTION…BIG TIME– noted
5th DEC 2022

— I will keep working on this site from time to time!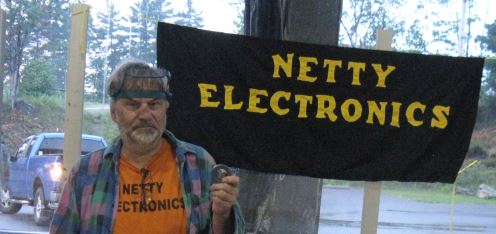 FOR
TRANSISTORS

,

IC

s and other

small components

with $2.20 shipping across Canada — I recommend—–>> FLETCHER ELECTRONICS (.com)

he bought up many of my small components

HOWEVER–> he didn't buy up everything I had …so….
---
NELSON FLETCHER VA3NRF  has a new web site:
https://fletcherelectronics.com/index.html

and he can handle your small parts needs for older radios and other electronics gear. He is located in North Bay, ON. Canada.
NOTE:  I still have inventory here!
…………………………………………………….
to the right side of the page is a Military Specification chart similar to what I used when working with  MIL SPEC resistors for National Defense near Ottawa ON. I do have some MIL spec resistors here in stock as well as lots of other resistors and I sell them DIRT DIRT CHEAP– Im trying to downsize greatly. I  ship across Canada for only $2.20 — to USA about $8 US dollars and overseas about $10 US dollars. 2023 is the BIG YEAR — I plan do D O W N SIZE AND R E TIRE fully from parts selling. SO…write me at earl@nettyelectronics.com and I will sell you items  or give you  items (FREE!!)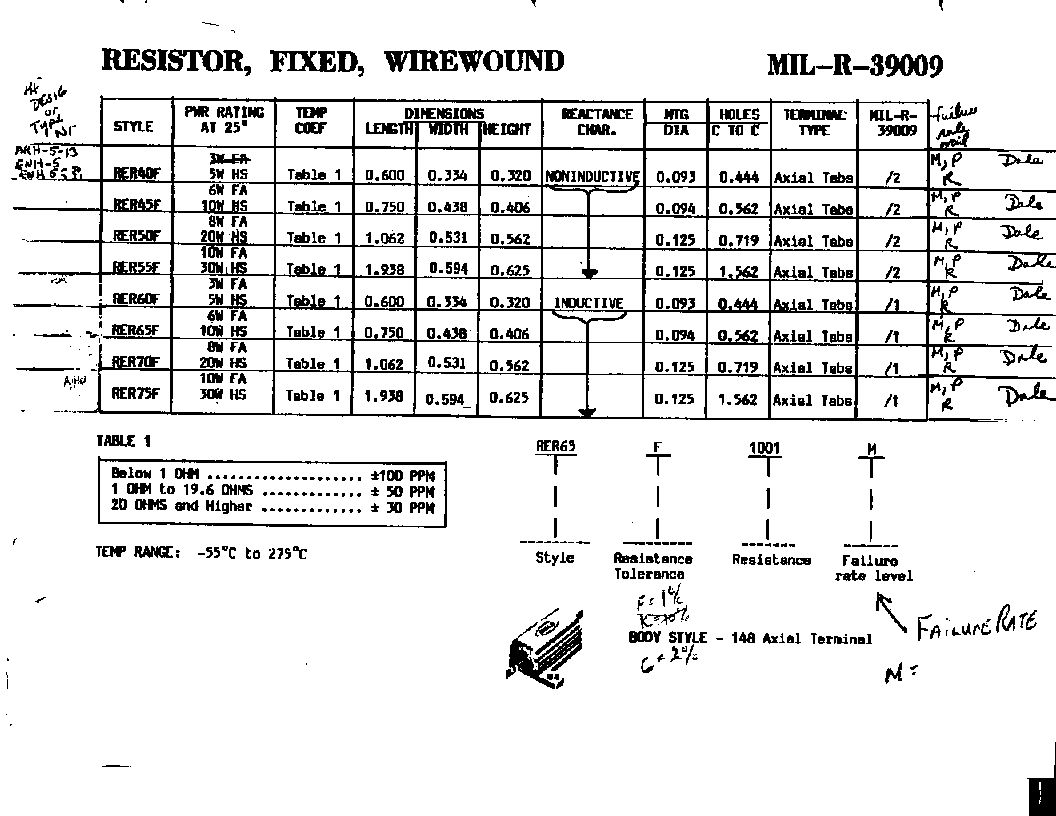 BOTH
CRYSTALS

and

RESISTORS

can be shipped right across CANADA for $2.20 letter mail. To USA $7.50 US dollars shippiing and overseas about $10.50 US dollars shipping by AIR MAIL.
This site is being worked on noted: 1st Jan 2023!!!! HAPPY NEW YEAR FOLKS!!